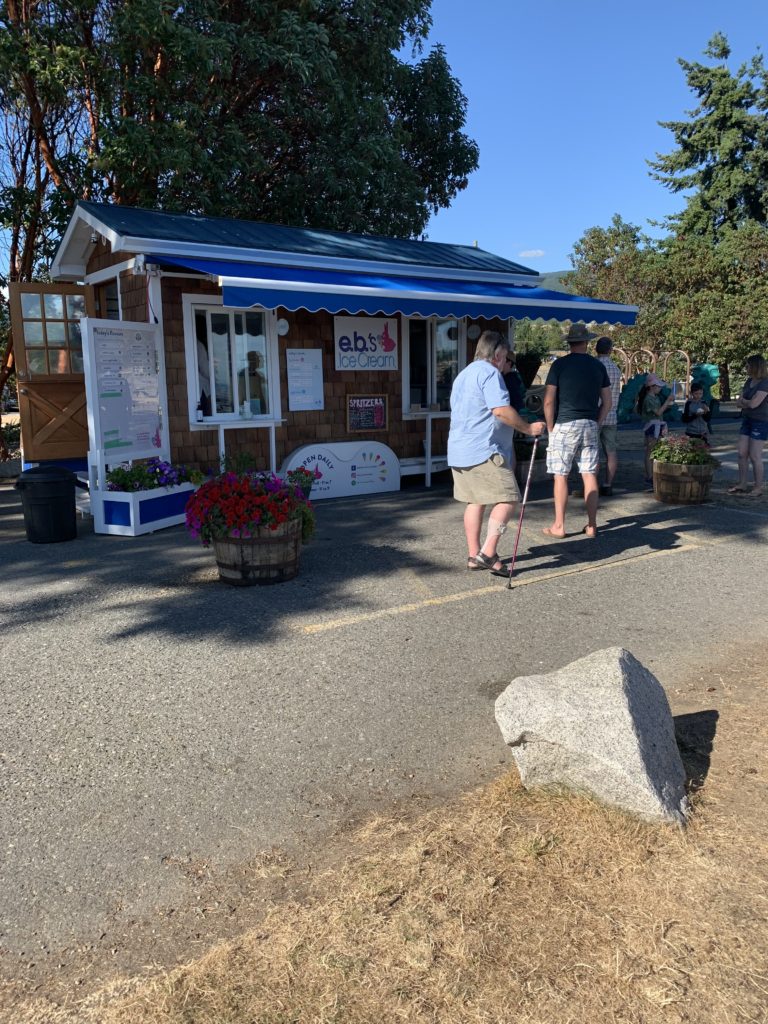 Located on the Sunshine Coast we offer the best ice cream with a water front view.
Sitting right on the water in Friendship Park you can find our kiosk serving up a variety of flavours all day. Don't forget we sell ice cream for your pup too!
Our Story
How does one stumble toward serving a community, having fun, and making a living all at the same time? In our case, by a series of "happy accidents" and with a fair bit of honest intent.
With strong personal values such as service to others and making a meaningful contribution to the community, we set out to create our little ice cream venture lovingly adopting one idea at a time. Working from what seemed to be the best next step, we built our shop with charming appeal, chose a well-crafted and locally made ice cream while being ushered to a great location.
Keeping service in the forefront, as well as listening to the feedback from our patrons, we find joy in serving fine ice creams (we make our own on a small scale) and drinks. e.b.'s Ice Cream Shop is honoured in helping you create memories for you and your family.
We love to get to know our customers!